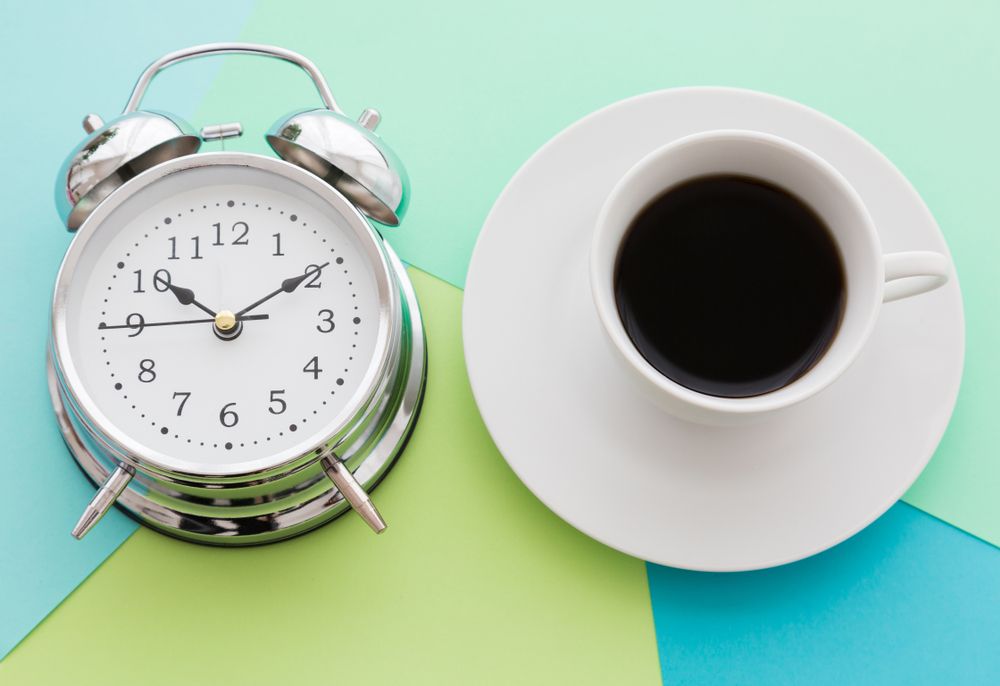 I read 2 surprising articles the other day related to the question – "When is the best time to drink coffee?":
https://clicks.aweber.com/y/ct/?l=CV_1u&m=lrmqYZrZMMicE4Y&b=jCi0vTb3Dc5.GMzvrqY32g
https://clicks.aweber.com/y/ct/?l=CV_1u&m=lrmqYZrZMMicE4Y&b=ZPQKBtXlAXwBWxbtPpmYqA
It turns out that you should really only start drinking coffee 3 hours after waking. You should then stop all consumption 2 hours after that! For example if you wake at 6:30am you should only drink coffee between 9:30am and 11:30am. If you wake at 7am you should drink coffee between 10am and 12pm etc.
The reason for this delay and "window" is to do with the levels of cortisol in your body – which go through a 3 step cycle throughout the day:
1. Your cortisol levels rise immediately after waking and then peak around 1.5 to 2.5 hours after waking.
2. They then start to fall, and peak again 5.5 to 6.5 hours after waking.
3. They then start to fall, and peak 11-12 hours after waking.
When your cortisol levels are rising and at their peak you are "…getting your maximum level of alertness naturally…" so you can save your coffee for later when you really need a boost. Additionally "…both caffeine and cortisol cause a stress response in your body…[and] it might end up making you more tired in the long run…" Lastly – we all know that you should avoid caffeine in the afternoon and evening so that rules out later consumption.
So putting this all together we come up with a magical window of between 3 and 5 hours after waking when you should consume your coffee!
I'm going to try this out myself starting tomorrow to see if there is any truth in it.
As I mentioned before I now do my intermittent fast on black coffee (I love espressos). If you are still adding MCT and Ghee/Butter to yours you could possibly start a bit earlier than 3 hours after waking (maybe 9am?) as the fats should halt the massive spike of caffeine and smooth it out a bit.
Let me know how you get on trying this. It's a very radical idea and may take a few days to get used to!
I can already hear everybody groaning (-: